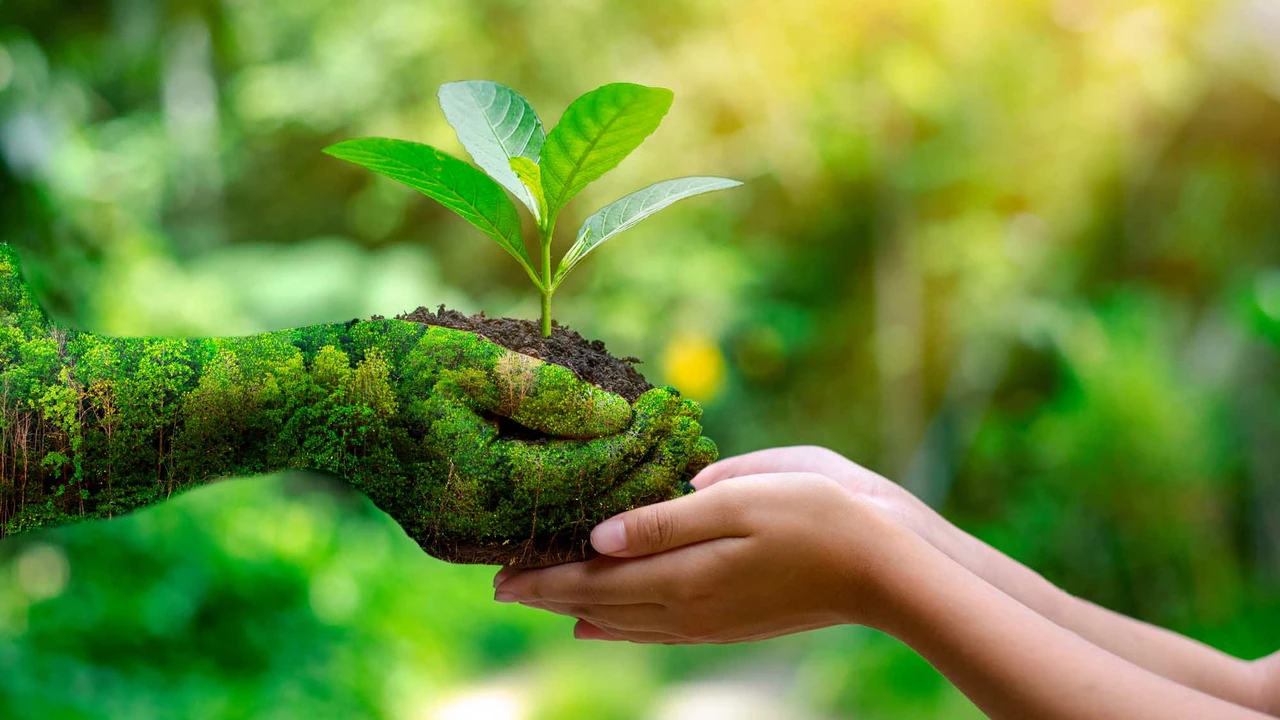 Introduction to Reconciliation Ecology
Just when you thought I'd run out of intriguing concepts to explore, here we are, back at it again with something truly exciting. Buckle up, folks, because today it's time to delve into Reconciliation Ecology. Yes, it's as Sci-fi sounding as it gets! This field of ecology is a fascinating concept but often largely misunderstood outside the academically-inclined circles of ecology. Often, this concept is perceived as synonymous with conservation biology or restoration ecology, but trust me, it's unique in its own right. Reconciliation ecology stands apart in its approach towards preserving biodiversity in the human-altered lands.
Unpacking the Eco-lingo
So, what does reconciliation ecology mean? Think of it as us extending an olive branch to Mother Nature, riddled with apology notes for our past wrongdoings. Okay, okay, it might not be that dramatic. But in simple terms, reconciliation ecology aims to design, maintain, and manage human-dominated lands, such as cities and agricultural spots, in a manner that leads to the co-existence of us homo sapiens and merrily diverse ecosystems.
The Mechanism Behind Reconciliation Ecology
I like to think of reconciliation ecology as Mother Nature's negotiation department. The folks working under this umbrella reckon that while we can't entirely revamp now human-dominated lands to their pristine conditions, we certainly can modify these landscapes to harbour species in a way that doesn't hinder human activities. It's a classic win-win scenario, if you ask me! And the plus side? We won't need to pile up resources to create entirely new natural reserves for biodiversity preservation. Rather, reconciliation ecology asks us to take a step further and innovate our existing surroundings, turning them into suitable habitats for other species. Now, isn't that something?
Beyond the Green Grass: The Scope of Reconciliation Ecology
This ecologic approach is not limited solely to planting a few extra trees for our feathered friends. I mean, nothing against good ol' trees! But reconciliation ecology encompasses much more. It's about designing buildings that are bird-friendly, creating ponds in urban settings for amphibian species, cultivating native plants in agricultural fields, and inventing innovative water management systems to support a plethora of different species. It could very well be the evolution of our built environments to harmonize our existing biological multiplicity.
Challenges and Solutions in Reconciliation Ecology
Life isn't about rainbows and butterflies, as Maroon 5 so rightly crooned, and equally so is reconciliation ecology. Sure, it has its share of challenges. The major hurdle? Our limited understanding of species-specific requirements and behaviors. How can we devise appropriate habitats when we barely know what half of these species need, right? Not to mention, our affinity for mono-cropping and the desperate rush to build more, faster, and taller, often leaving biodiversity as an afterthought. But hey, challenges are meant to be tackled, conquerors and all! Innovative research, comprehensive studies, and collaborative efforts can help us take giant strides in field application of reconciliation ecology.
Caspian's Quips and Tips for Adoption of Reconciliation Ecology
We can't possibly expect it to be a scientists-only arena, can we? Even our everyday actions could resonate with the principles of reconciliation ecology. For starters, how about tweaking our gardens to make them more wildlife-friendly? Or, maybe even stepping ahead and voicing concerns for habitat-friendly urban planning? A personal favorite: why not promote the importance of biodiversity in our communities and schools? Educate to heal, that's my motto!
Notable Examples of Reconciliation Ecology in Action
To put this rather abstract concept into perspective, let´s look at some examples. In the heart of Tucson, Arizona, sits one of the world's largest urban nature parks, Tucson's Reid Park. It's a magnificent blend of sports facilities, picnic spots, and a zoo, cohabiting alongside lagoons, lush green trees, and diverse animal species. Another fantastic example can be seen in India. The Sacred Groves of Meghalaya (forest sections preserved owing to religious beliefs) serve as an excellent habitat for numerous species amidst widespread deforestation. These examples are but a glimpse into what adopting reconciliation ecology could look like. Fascinating, isn't it?
Wrapping Up: The Future of Reconciliation Ecology
Now, as we stand still within our concrete jungles buzzing with skyscrapers and pollution, it's time to sit and reflect but not wallow. Remember, we have the power. The power to modify, adapt, and transform our living spaces into the scintillating abodes of countless species that Mother Nature meticulously crafted. Reconciliation ecology provides a tool, a vision, and a roadmap towards creating a better world - a world where no living beings are left behind. And if that doesn't inspire you enough, well, my friend, let me remind you, diversity is integral not just for sustaining our ecosystems but also for enriching our lives. It's here to add colours, flavours, and that 'extra something' to our otherwise monochrome life. So let's go on this wonderful journey together, shall we?